I really wanted to have finished 100 books for 2015 by the end of July, but I didn't quite make it. (I'm at 96 right now.) One reason is that I've spent so much time in July editing
The (Dis)Appearance of Nerissa MacKay
(almost ready to publish! Squeal!) and pounding out the first draft (my least favorite part of writing) of its sequel,
Nerissa MacKay and the Mystery of the Seventeen Scrolls.
The other reason is that I had bad luck on my book choices from the library. Here are the books I wasted time with before chucking aside this week:
I Am Princess X by Cherie Priest.
I should have known better. I threw aside her Boneshaker in disgust a couple of years ago when she tried to write for YA but focused all her attention on the mother in the story. This is truly bad form. I don't understand why her books are so popular when she has no clue who her audience is. Of course, she's probably writing for adults who read YA and not for actual kids, but I still loathe it when authors say they've got a certain audience and then write for another.
X has the same problem from a different angle. In this one, Priest talks to the reader as if s/he is a 9-year-old. It's condescending. I could not stand it after a couple of chapters.
This one's going back to the library unfinished.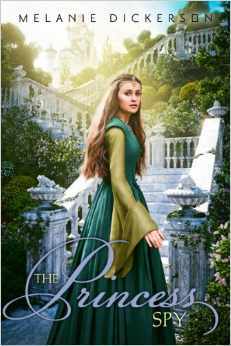 The Princess Spy by Melanie Dickerson.
This one sounded really good, but it's so cliche that it's boring. Also, the protagonist is exactly that sort of silly airhead that makes a terrific foil for a likable female protagonist but who makes a lousy protagonist. I do not like dumb protagonists; I cannot relate to them and I have no patience with them. This protagonist is a sweet, charming, stupid girl. After 92 pages of this and a predictable plot, I gave up.
Passenger to Frankfurt by Agatha Christie.
Remember what I just said about hating stupid protagonists? Well, this book is infinitely worse than Princess Spy. This protagonist gives his passport and travel documents to a pretty girl who claims to be in danger.
Nope. I do not waste my time with protagonists that dumb.
When I grabbed the book, I thought it would be a detective solving a mystery about an exceptionally dumb person, but no, the main character is the idiot.
I'm not wasting my time.